Date: 2022
Envision Canada launched a new initiative for mentoring leaders called "Greenhouse." I created these while working for The Alliance Canada.




The Envision assembled care packages for Greenhouse members using assets I created for Greenhouse, most notably the sticker sheet. It would have had the logo on it, but we actually finalized and printed the stickers before the logo was finished.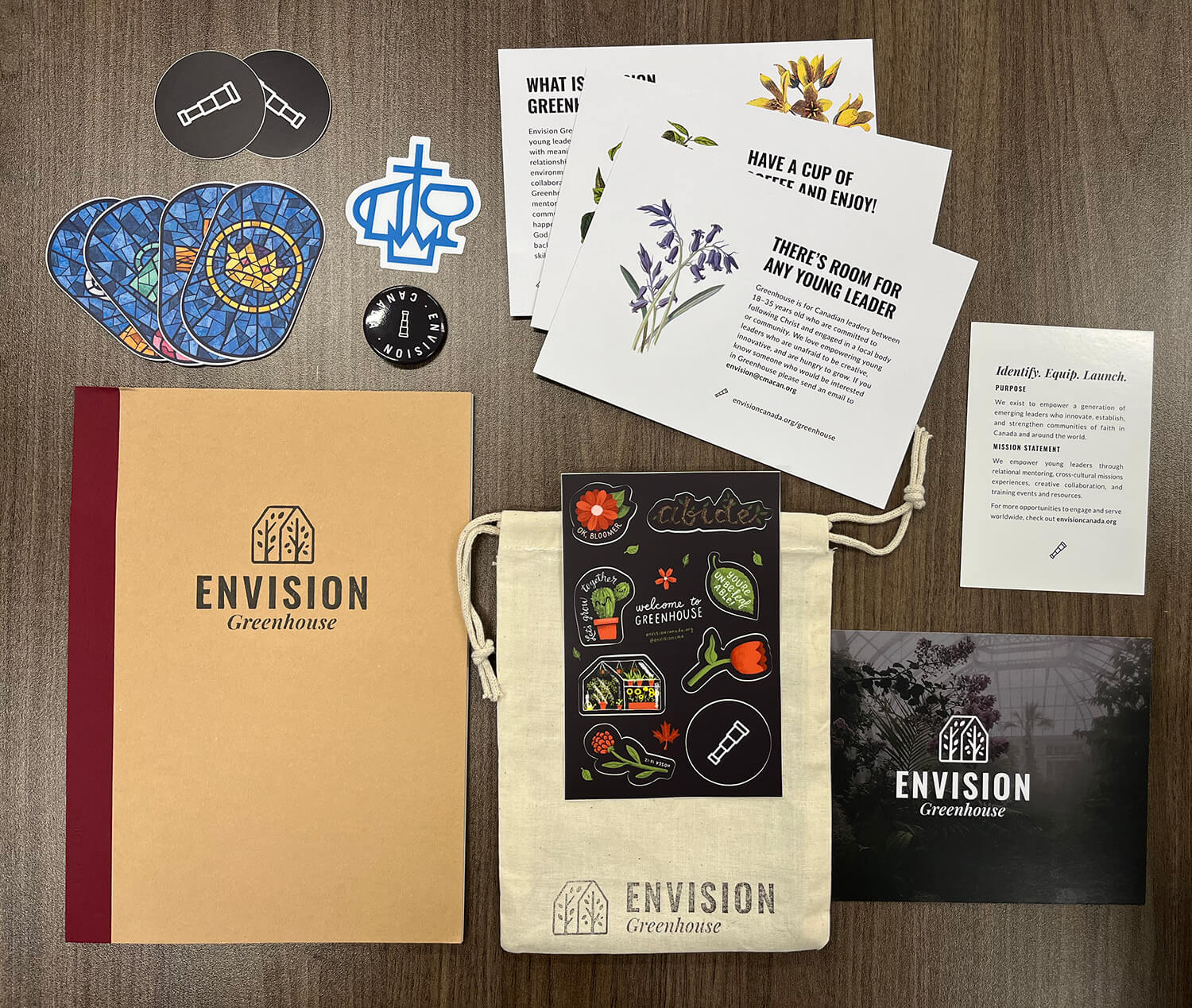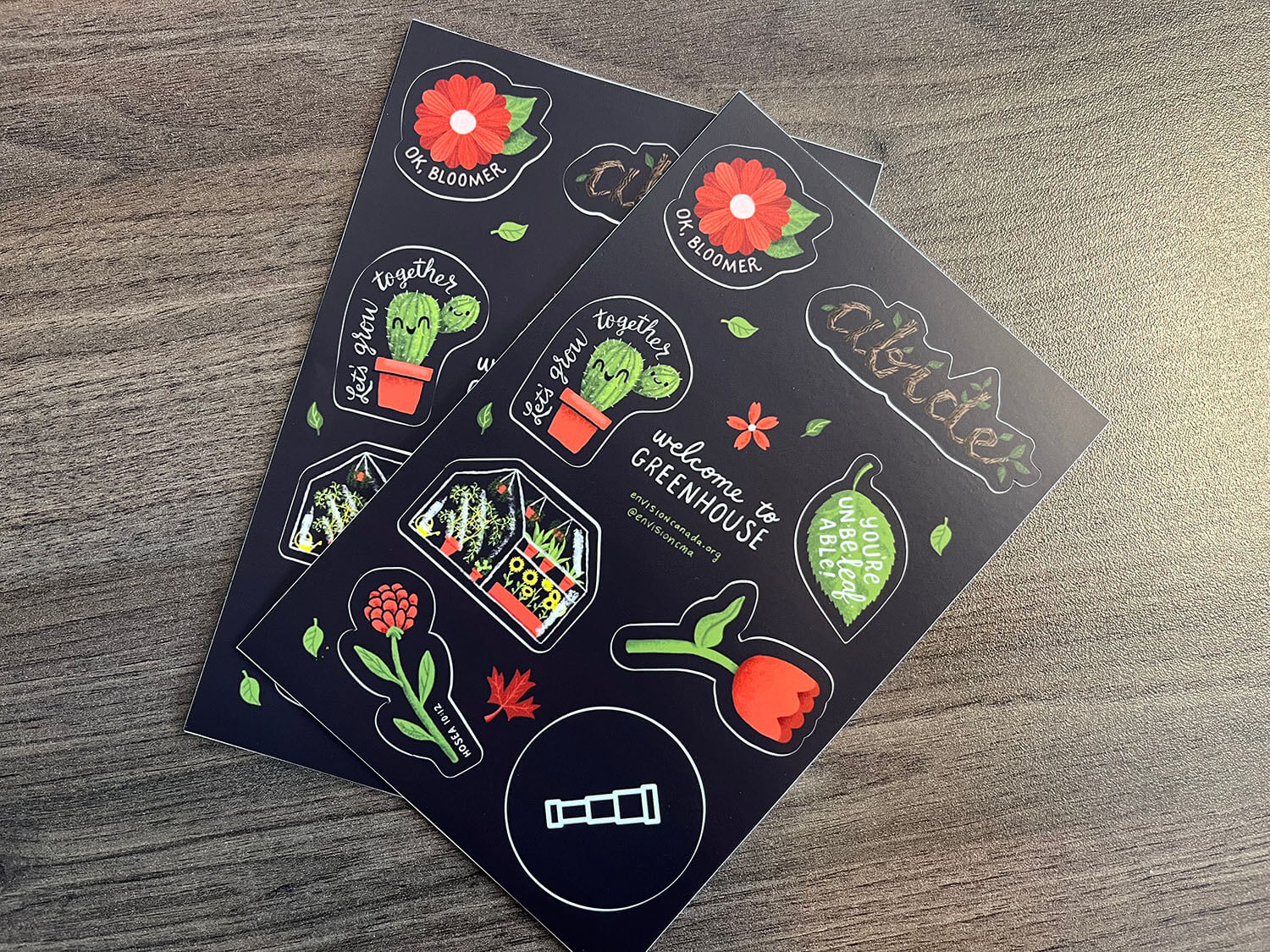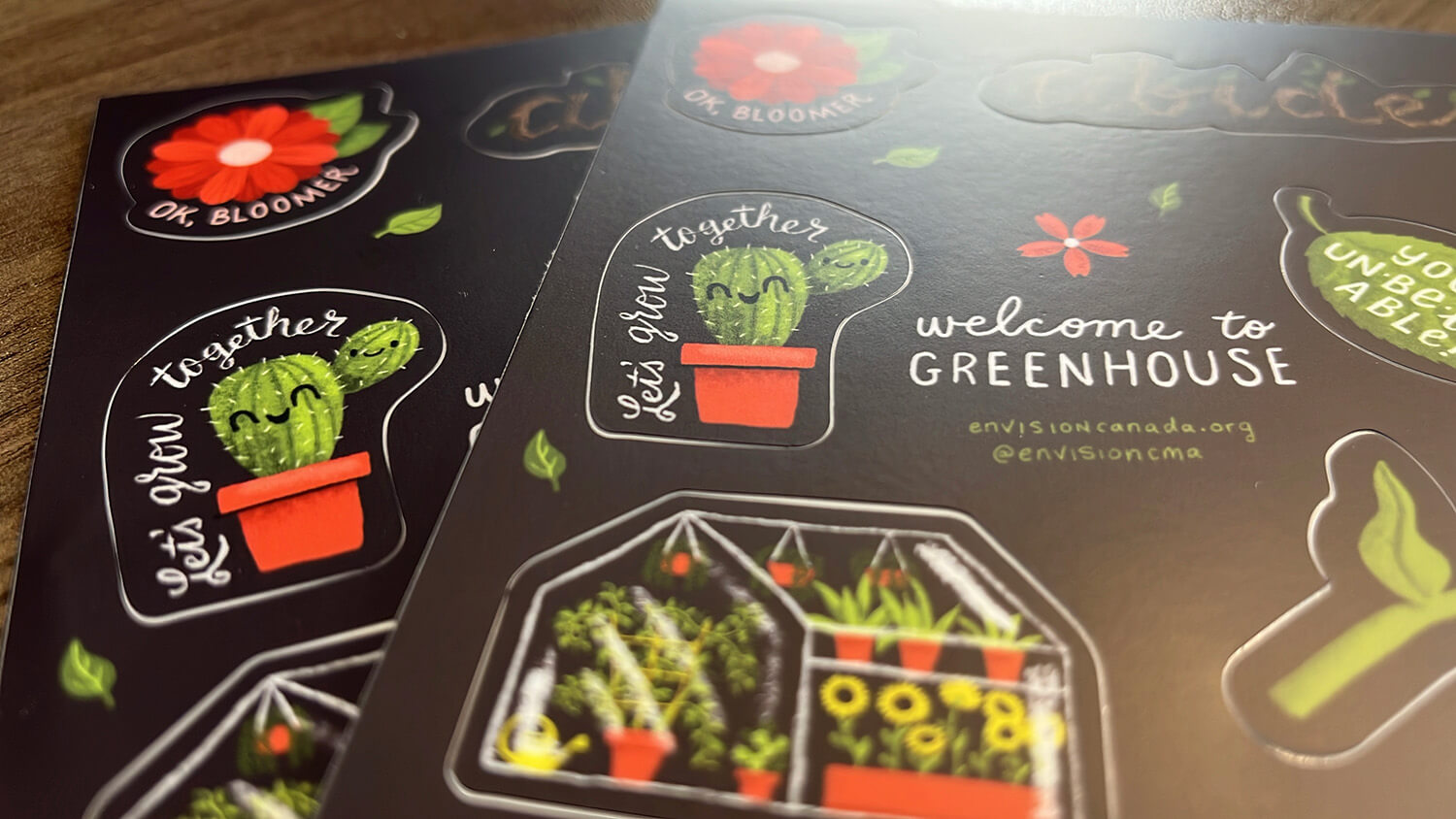 Who doesn't love a great rubber stamp? We bought some recycled polymailers and stickers to seal it, but the team decided to stamp them to0! Apparently, the stamps took a long time to dry on the bags.