Date: 2019
The goal was to create a logo for The Envision Canada event called Summit. It was an all Canadian event held in Montreal. Envision wanted to feature something that was genuinely Montreal. Previously all summit branding used a mountain asset that was shared with the sister Envision movement in the States.
The original shared branding between Envision Canada and Envision USA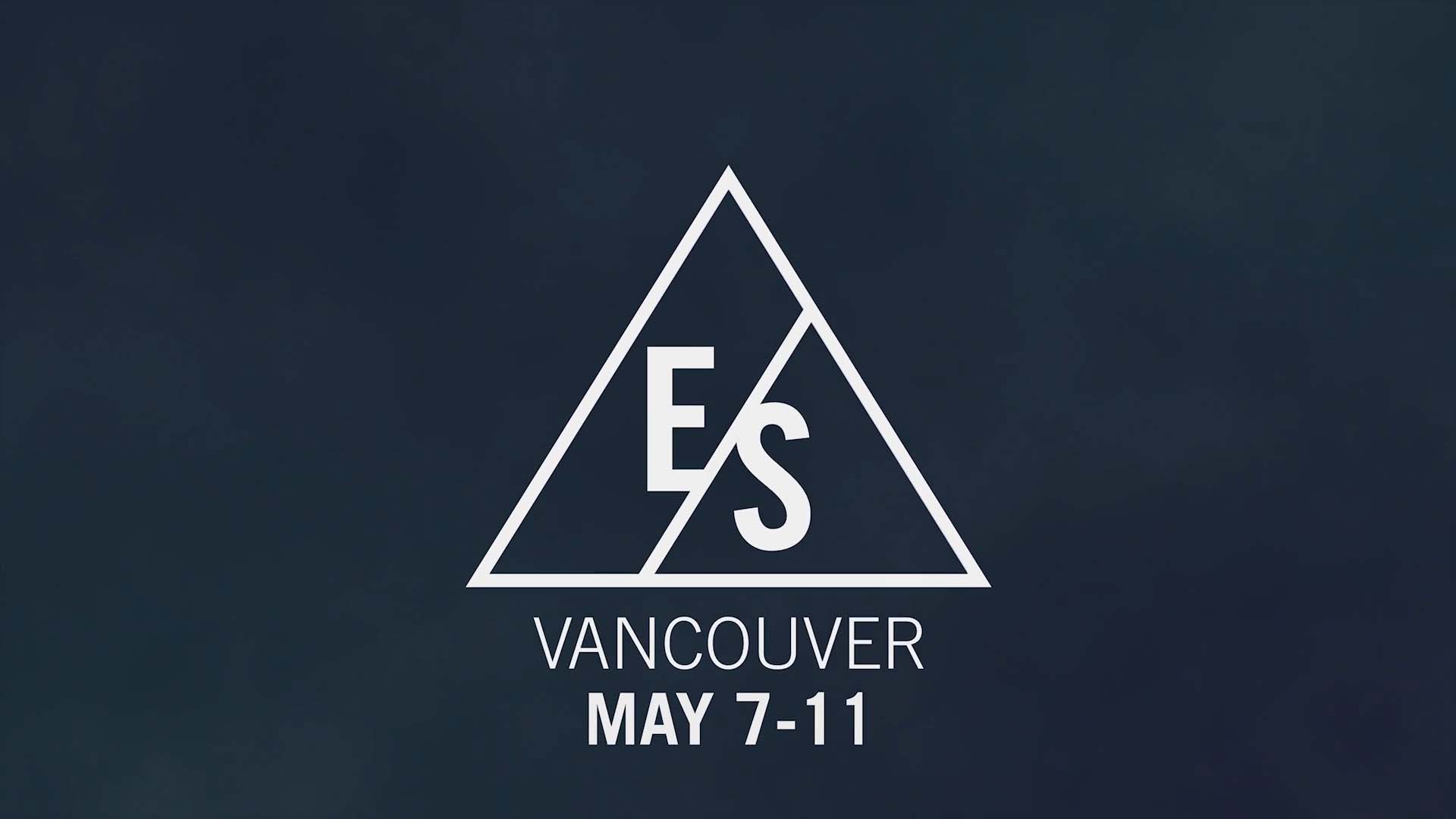 ---
Playing with different type heavy badge concepts: the summit and local monuments in Montreal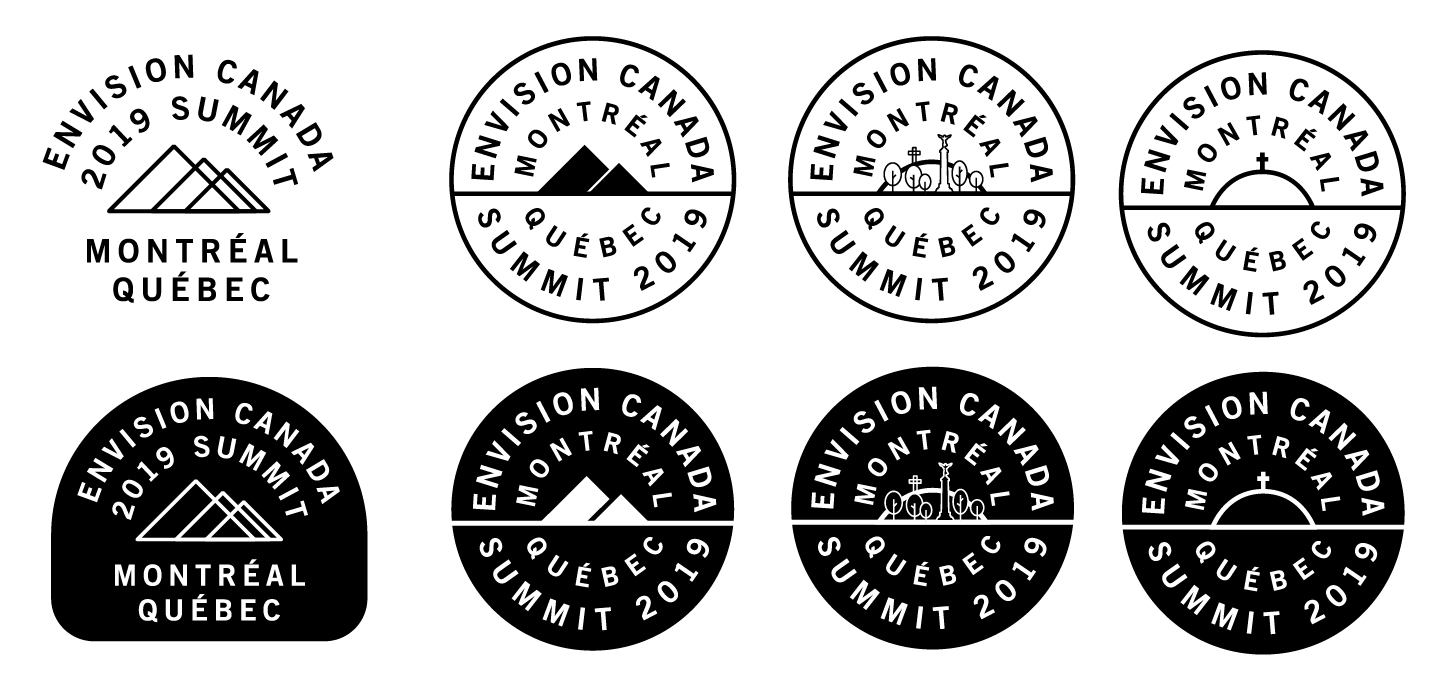 These badges were axed, but we liked the reference to Mont Royal.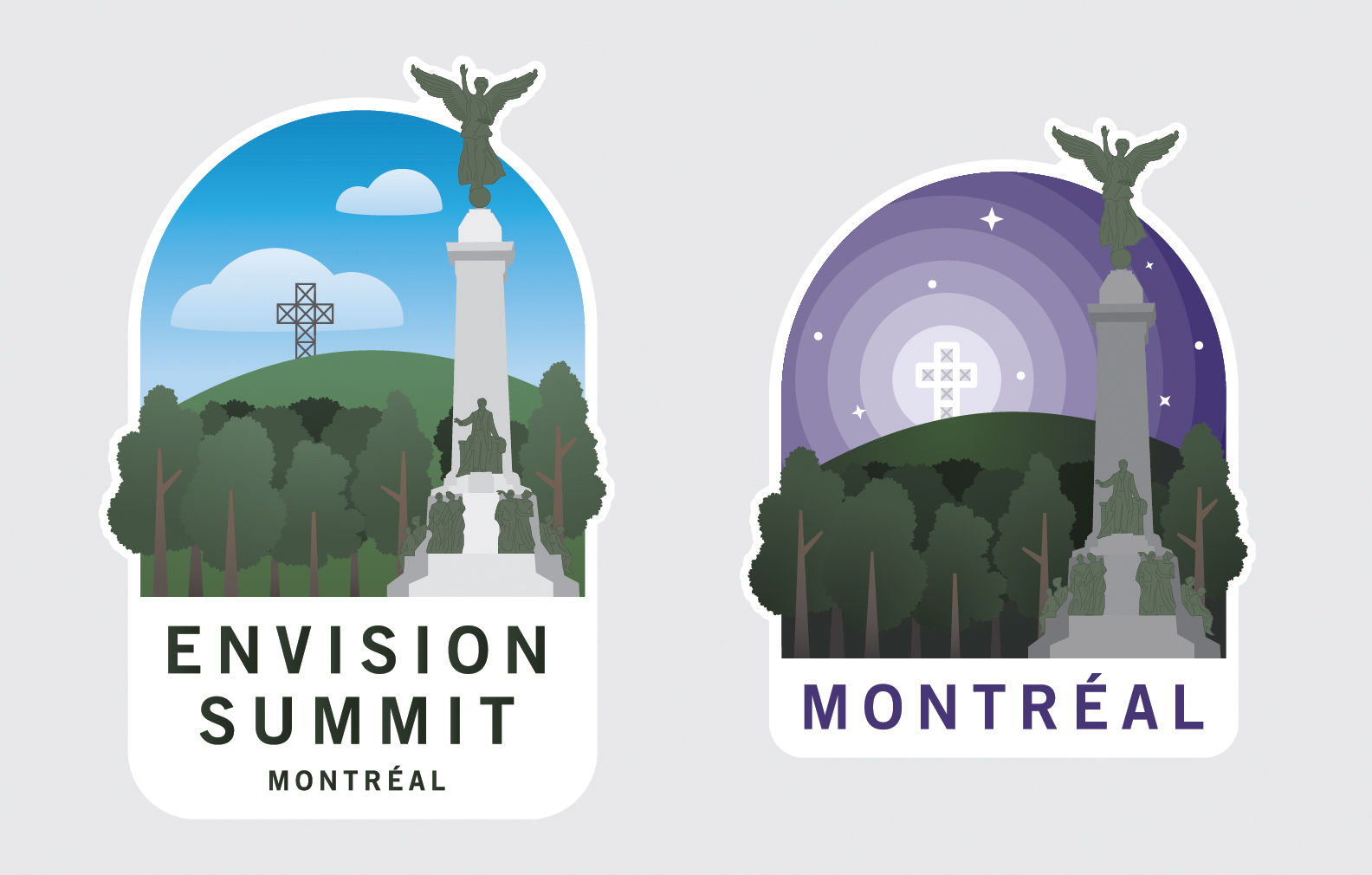 These badges were too detailed, we were worried about losing detail when printing at sizes it was usable.

This is the final version we went with, because it was easy to use as a one-colour stamp. Reduced the details but kept the park.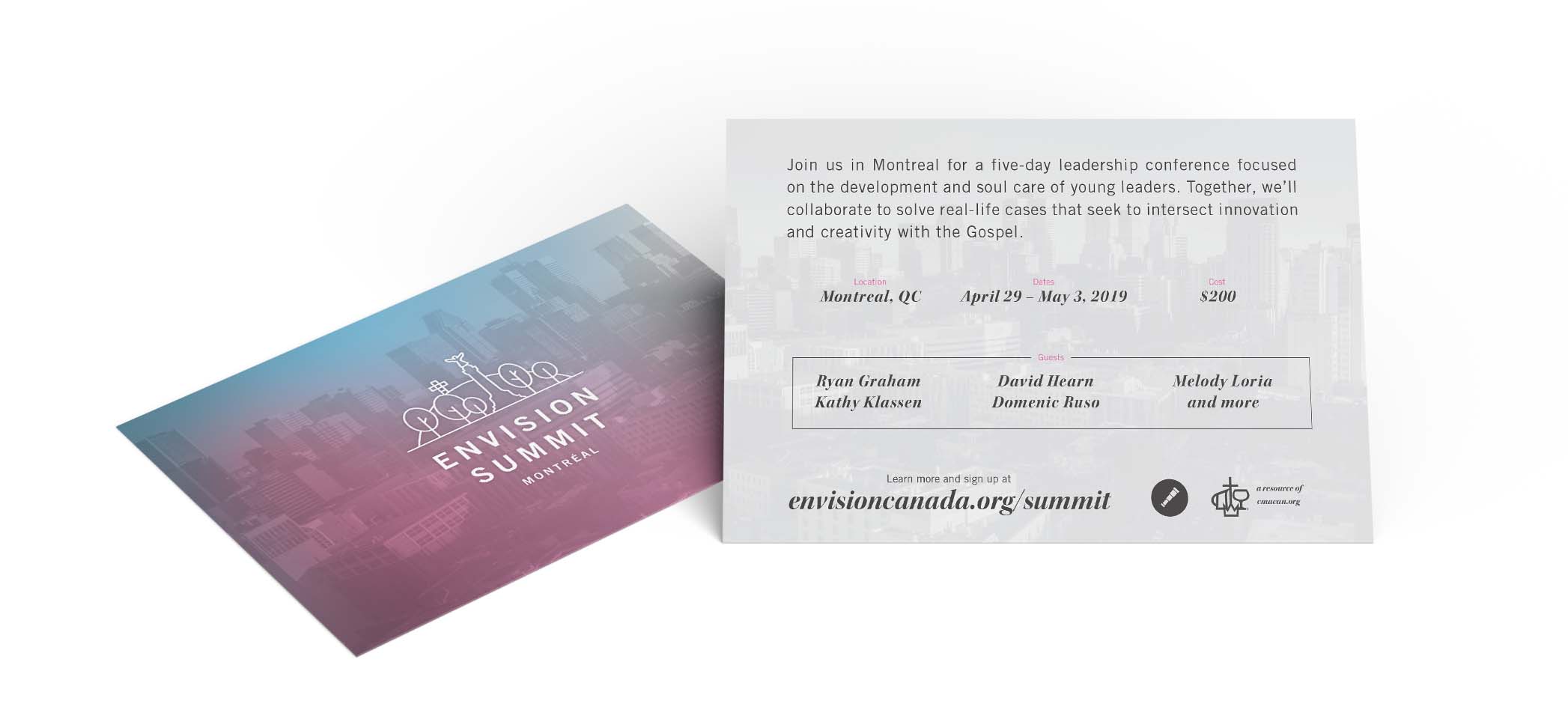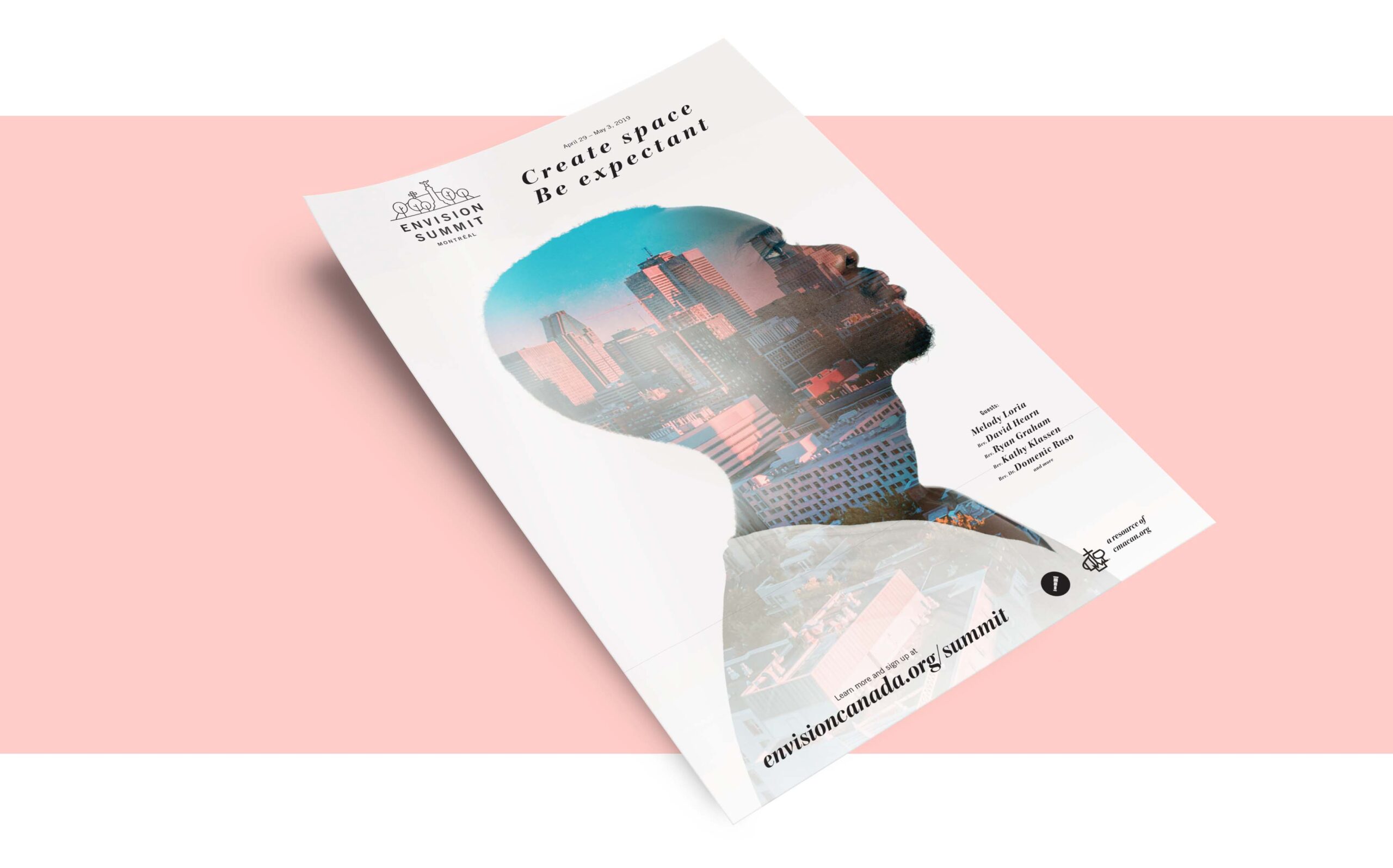 This promotional poster design wasn't chosen by the client but I like the concept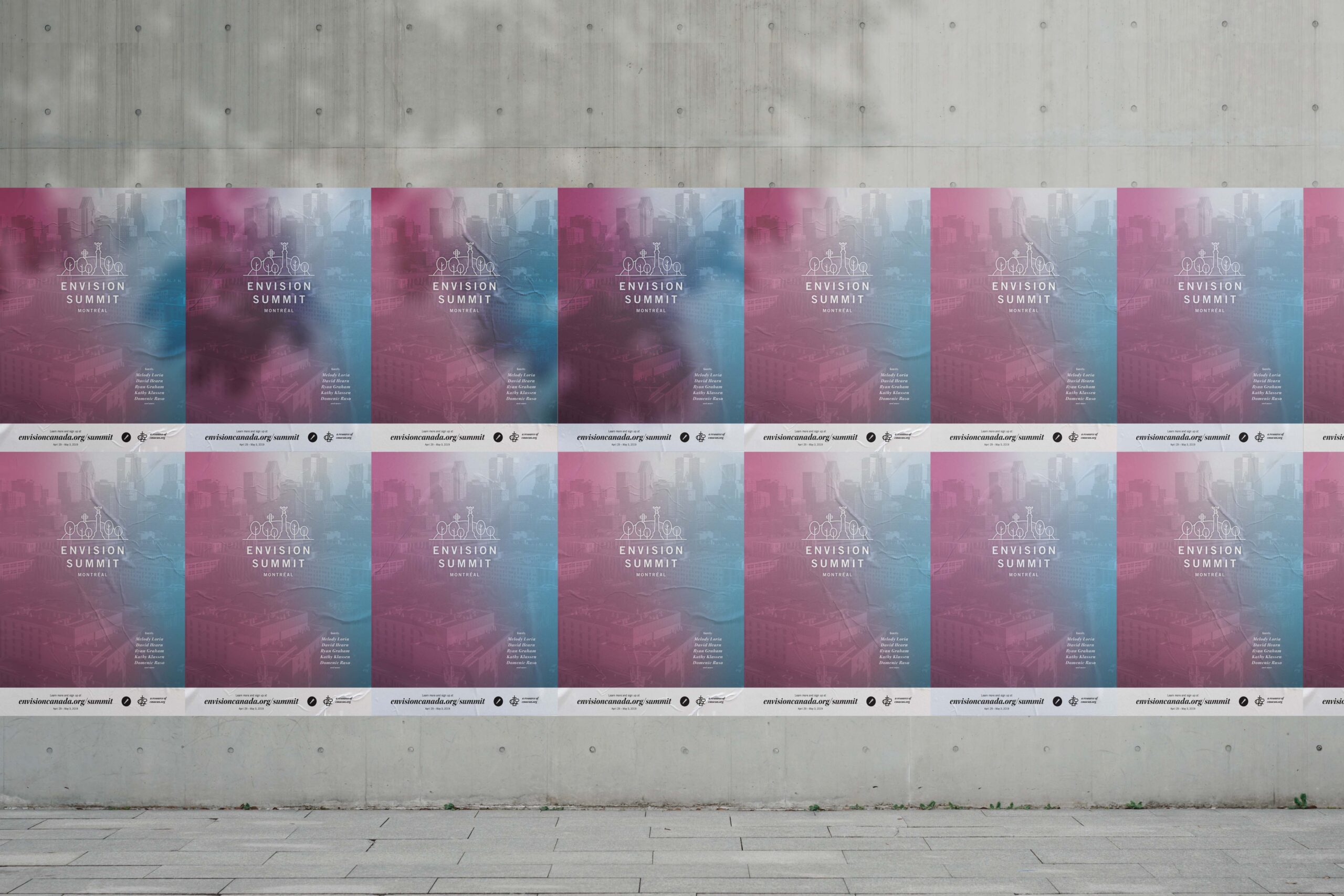 The approved poster design